Tasmania Photo Tour
"Hunt and catch the bright and unique colours of Tasmania!"
Tasmania, one of Australia's most picturesque states. Sure, you could go it alone, taking your camera gear along with you, hoping to come across the perfect spots and taking some happy snaps.
Or, you could join a unique, fully immersive photo safari in the exotic and wild Tasmania with a professional photographer who knows the land, chauffeurs you around, guides you to all the best spots and off the beaten tracks. All while mentoring you to produce great images along the way. We pick the latter. Wherever your wanderlust takes you and whatever your heart desires to photograph, there will always be someone out there willing to guide you through your journey. But when Tasmania is involved, you should definitely opt for Destin Sparks.
Escape the day to day life, away from everything you know, beyond the comfort & the habits and everything you are used to, away from the crowd, lights and noise, above the stress and the mess.
Escape the worries of the 9 to 5 and reconnect with Mother Nature, book today.
Tasmania, Australia
Date TBA – Date TBA
5 Beautiful Days, 4 Awesome Nights
Full Price $4499 USD
Balance Due 60 days from Departure
Deposit: $889 USD
Initial Deposit Due at time of Booking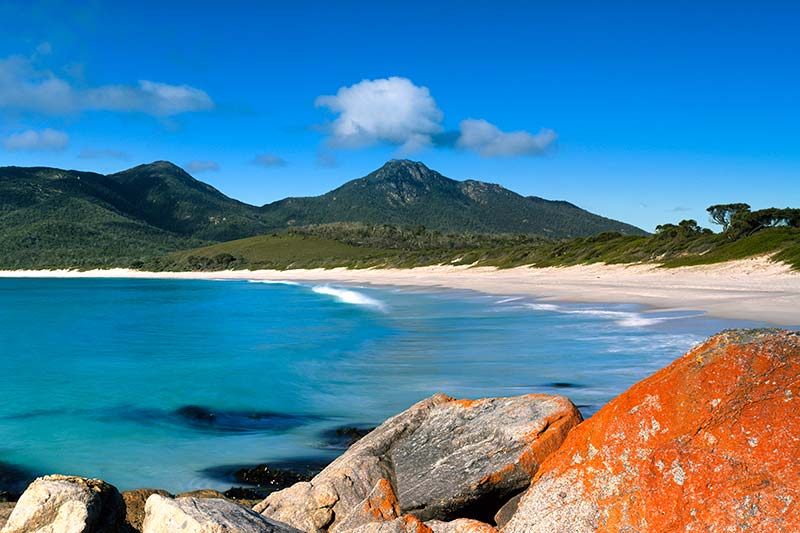 Pack your camera for the Tasmania Photo Tour and we will show you what to capture. Witness the astonishing landscapes of Mount Wellington and Cradle Mountain that have been waiting for you for centuries. The picturesque Wineglass Bay that will give you goose bumps when you'll see it for the first time. A secret hideaway close to Hobart with hidden falls, a scene so striking that will remain in your memories forever.
The full itinerary will be sent to you once the booking is confirmed. However, you can already count these highlights spots on the list of places we'll take you to (subject to weather conditions).
The essence of our Photo Tours is to ensure all attendees have a wonderful time and are able to produce great images. Therefore, we tend to limit the workshops to 6 attendees, for an optimum instructor-to-attendee ratio and an intimate experience for everyone. That being said, there's no minimum number of attendees and he'll still run the workshops regardless the size of the groups.